Moving Back to Ireland
Posted on 25 September 2017 by Recruitment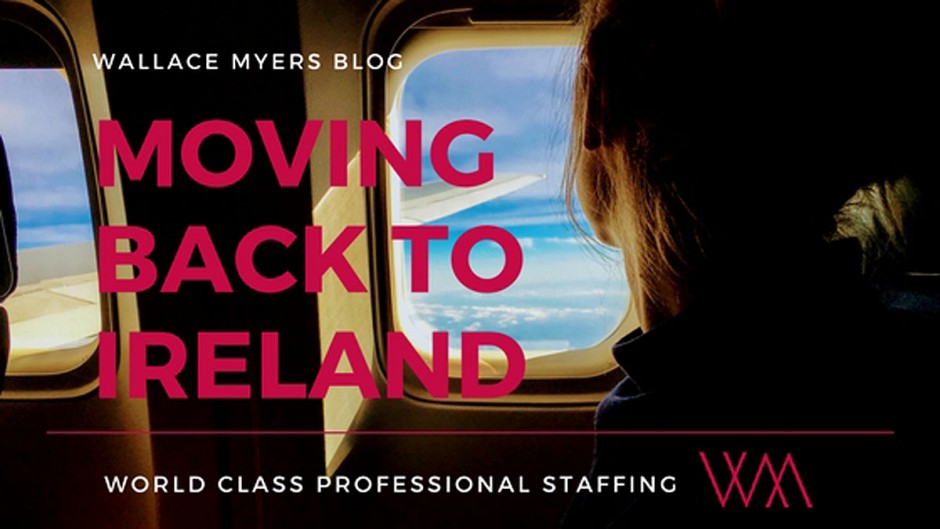 The Irish job market is the best it has been since the crash, it's a great time for our skilled and homesick expats to move back to Ireland. Right now, the employment market is candidate short and exciting opportunities exist across all sectors with a high value being placed on international experience.

Dublin and Cork are the obvious choices for workers planning their move home as they are seeing the most growth. While, to some, these cities are still not home, they are a lot closer than a 24-hour flight.

I moved back to Ireland in December 2015, following a stint in Australia. As my hometown couldn't offer the opportunities I was looking for I settled in Dublin.

After the initial excitement and novelty of being home for Christmas, catching up with my friends and family, I felt the same as I had when I first landed in Australia – a little lost.

My advice to anyone considering making the move home to Ireland is:

• Make a plan before you book your tickets. The decision to move home can be both exciting and daunting, but before you get caught up in the fun of it all (and the leaving parties!) be sure to sit down and write out a plan. Include – where you plan to live, what kind of role are you hoping to work in back home and in what kind of company. Are there any dates or events that might get in the way of interviews? Plan out a budget based and how long should it last for before you find work.
• Began job hunting before making the move. Thankfully, my experience as a recruiter stood to me here. With the advancement in technology, it was easy to interview over the phone. Although preparing for a video interview at 5 am wasn't ideal, it proved to be a small price to pay in the grand scheme of things. This preparation meant that I had the security of final round interviews and job offers that first week back in the country.

• Start networking now. Reach out to a recruiter in your sector who can give you current market advice. If you are living in a different time zone, recruiters can initiate contact with potential employers and set up those initial video interviews.

• Prepare yourself for the settling in period, especially if you are moving to a new city. Necessities like opening a bank account, providing proof of address etc. can become a pain. Plan as much of this as you can ahead of the move.