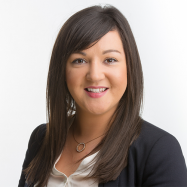 Sinead Power
Sinead specialises in office management, executive assistants, and administrative support staff. Sinead uses the know-how gained from over a decade of professional experience to benefit her Business Support clients and candidates.
Contact Sinead
View all Sinead's Jobs
Facilities Manager
Permanent
Dublin
€50000 - €60000 per annum Additional Benefits
You will join an established team supporting the current structure, managing the property and ensuring all facilities objectives are met.
Responsibilities:
Manage building leases ensuring terms are met and provided for
Manage contractors and service providers. Oversee work and manage contracts/budgets. Source new suppliers, reviews tenders etc as required.
Planning preventative maintenance
Budget ownership
Review procedures, contracts , suppliers on a regular basis to ensure requirements are being met most effectively
We are ideally looking to speak with candidates coming from a large complex environment where they have had full exposure to facilities and team management
This role offers a stable environment, full ownership of area and tasks. Competitive salary and benefits.
Please apply today or contact us with any queries
Privacy Policy
By applying for this role not only will your application be considered for this position but your details will be stored in our database and may be considered for similar future positions that may arise. This means that the personal data contained in your application and provided to Wallace Myers International as part of the application process may be retained by us following your application and that you hereby agree to that. If you do not wish to be considered for future roles or receive occasional emails with salary trends and industry trends from our marketing team, please let us know and we will respect your request. View our privacy policy here www.wallacemyers.ie/privacy-policy
This position was p
P
osted on 21 Jan 2019
---
Apply for this job