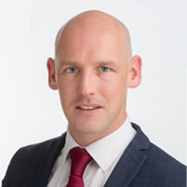 Gareth Little
As a qualified accountant and experienced accountancy recruiter Gareth offers a tailored service to his clients and candidates. Gareth primarily focuses on providing qualified accountants from Small to Medium Companies, Public Limited Companies, and Shared Service Centres.
Contact Gareth
View all Gareth's Jobs
Financial Accountant - Contract
Contract
Dublin West, Dublin
€50000 - €60000 per annum
Our Client, a multinational company based in Dublin is currently seeking a Financial Accountant. The primary responsibility of the position is to manage a portfolio of property & management company ledgers and legal entities across Europe for monthly group reporting under US GAAP, leading local statutory reporting, including audits and local compliance requirements.
Key Responsibilities:
Lead the monthly, quarterly & annual group reporting under US GAAP and local GAAP for a portfolio of entities & property set of books
Ownership of various finance functional areas for a number of properties which feed into the set of books.
Work in a team of accountants & assistant accountants with responsibilities across other functional areas.
Review & process all transactions for your ledgers. Prepare & review all balance sheet accounts as part of month end close controls, including pro-active follow-up to remove reconciling items
Take responsibility & ownership for local statutory audits for a number of entities across Europe
Be a trusted colleague to internal teams such as asset management, sales, FP&A and site operations; as well as manage third-party service providers supporting local compliance & tax filings
Develop a deep understanding of the business to be able to input into standardisation of processes across the P2P, O2C and R2R functions, working with colleagues in Europe, Asia and the US.
Important contribution in the accounting and internal control systems, and be proactive in leading improvements focused on finance operational excellence
Embrace opportunities to be involved in integration and other finance projects
Key requirements:
Qualified accountant
2-3 years' experience in similar roles,
Experience of IFRS, UK/Irish GAAP & US GAAP
Understanding & working knowledge of Sarbanes Oxley
Strong systems knowledge and intermediate/advanced Excel skills are required
Excellent communication skills, oral and written. Strong attention to detail.
Ability to communicate effectively to a variety of audiences.
Ability to work as a team member.
Ability to manage multiple priorities and work within limited time constraints.
About Wallace Myers International | Recruitment Agency
Wallace Myers International is a specialist recruitment agency headquartered in Dublin 2, Ireland. We are the staffing experts of choice for businesses and organisations seeking staffing solutions of the highest calibre. We are the market leaders in professional recruitment and lead the way in Retail, Pharmacy, Accountancy, Financial Services, HR, Business Support, Construction & Property, Marketing & Sales, Hospitality, Technology.
Privacy Policy
By applying for this role not only will your application be considered for this position but your details will be stored in our database and may be considered for similar future positions that may arise. This means that the personal data contained in your application and provided to Wallace Myers International as part of the application process may be retained by us following your application and that you hereby agree to that. If you do not wish to be considered for future roles or receive occasional emails with salary trends and industry trends from our marketing team, please let us know and we will respect your request. To view our privacy policy and contact details log on to www.wallacemyers.ie/privacy-policy
This position was p
P
osted on 12 Feb 2019
---
Apply for this job