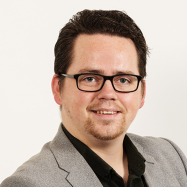 David Lindsay
David provides highly specialised recruitment services in the Advanced Analytics areas, such as NLP, Computer Vision, Deep Learning etc. Recognising the ever increasing input that Data Analytics is having on the world, and the huge upswing in demand for talent at the forefront of new technologies, David offers a consultative, individual-first approach to matching the best talent with the best opportunities.
Contact David
View all David's Jobs
Product Owner
Permanent
Dublin
Negotiable

Our client, an exciting Technology startup, is seeking a technically minded Product Owner to join their team.

Reporting in to the Product Manager, at first the role will focus heavily on the inward side of the product design, liaising with the outsourced Development team to provide sprint co-ordination, technical documentation and managing feature requests.

You will work closely with the Product Manager and Business Analyst to help to develop User Stories, set goals and schedule releases with the Development team and create strong release notes among other tasks.

The role would be ideal with someone who is strongly technically minded, with some experience in Software Development and an interest in a more business-facing role in the long term. Some experience specifically in a Product/Business Analyst focused role will also be required.
The role will initially be remote due to the pandemic, however when this passes, at least some on-site time will be required in their Dublin office.

Requirements
3 years of commercial experience, at least some of which should be in a Product/Business Analysis role.
A strong understanding and experience with Agile development
Excellent communication skills
3rd level education in a related field
At Wallace Myers International Recruitment Agency we specialise in sourcing professionals for key industries and services. See our website for more details.
Privacy Policy: By applying for this role you are agreeing that your details will be stored in our database and may be considered for similar future positions. For more info see wallacemyers.ie/privacy-policy
This position was p
P
osted on 17 Nov 2020
---
Apply for this job