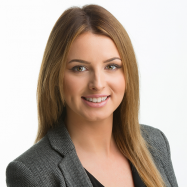 Sarah Lanigan
As a key member of our UK recruitment team, Sarah specialises in working with large-scale retailers. Not content with working from only a job spec, Sarah embeds herself with her client companies in order to get a true understanding of their needs and culture.
Contact Sarah
View all Sarah's Jobs
Senior Assistant Manager
Permanent
Cork
€30000 - €38000 per annum
Assistant Store Manager
Cork
€30,000 - €38,0000
My client is looking for an experienced Assistant Store Manager to join their growing team. Working as an Assistant Manager you will assist the Store Manager in the development of the retail sales team to ensure achievement of store KPI's and 100% customer satisfaction. You will assist the Store Manager in tasks including hiring, discipline, and scheduling of employees to ensure cost effective and quality operations.
Required Skills and Experience
Strong retail experience with 2-3 years in Managerial position.
Experience in textiles/homewares desirable but not essential
Excellent people management skills in all areas of performance management.
Setting a clear direction for your team, inspiring others to uphold company vision and values
Support the management of customer service activities and staff competence so as to optimise and sustain sales performance and customer satisfaction
Strong communication and influencing Skills. Ability to engage and lead a team to deliver results
Ability to plan, prioritise and delegate effectively
Excellent commercial acumen. Target driven individual who is focused on KPI's
Adopting a positive outlook at work, you are always focused and in control
Able to adapt quickly to changing circumstances and manage ambiguity
Benefits:
A structured training plan
A very competitive basic salary
Huge opportunities to progress within the business
About Wallace Myers International | Recruitment Agency
Wallace Myers International is a specialist recruitment agency headquartered in Dublin 2, Ireland. We are the staffing experts of choice for businesses and organisations seeking staffing solutions of the highest calibre. We are the market leaders in professional recruitment and lead the way in Retail, Pharmacy, Accountancy, Financial Services, HR, Business Support, Construction & Property, Marketing & Sales, Hospitality, Technology.
Privacy Policy
By applying for this role not only will your application be considered for this position but your details will be stored in our database and may be considered for similar future positions that may arise. This means that the personal data contained in your application and provided to Wallace Myers International as part of the application process may be retained by us following your application and that you hereby agree to that. If you do not wish to be considered for future roles or receive occasional emails with salary trends and industry trends from our marketing team, please let us know and we will respect your request. To view our privacy policy and contact details log on to www.wallacemyers.ie/privacy-policy
This position was p
P
osted on 29 Jan 2019
---
Apply for this job