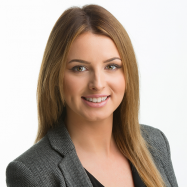 Sarah Lanigan
As a key member of our UK recruitment team, Sarah specialises in working with large-scale retailers. Not content with working from only a job spec, Sarah embeds herself with her client companies in order to get a true understanding of their needs and culture.
Contact Sarah
View all Sarah's Jobs
Desk Clerk
Permanent
Westmeath
€30000 - €35000 per annum
As a Desk Clerk the responsibilities include;
Support the Logistics Supervisor with daily tasks, including database management, stock management, the transport schedule, and other relevant computer programmes
Communicate over the phone to other departments and stores, dealing with any queries or issues they might have
The effective delegation of store orders to ensure operational efficiency
Process all relevant documentation and accurately input data on the warehouse system database
Assisting the supervisor with any ad hoc tasks
Requirements;
Excellent collaboration skills along with the ability to work independently
Proficient in the use of all Microsoft Office programmes
Strong administrative and organisation skills
Confident telephone manner and excellent communication skills
A flexible can-do attitude
An eye for detail
Outstanding numeracy skills
Experience within a warehouse environment preferable
If interested please submit your CV
About Wallace Myers International | Recruitment Agency
Wallace Myers International is a specialist recruitment agency headquartered in Dublin 2, Ireland. We are the staffing experts of choice for businesses and organisations seeking staffing solutions of the highest calibre. We are the market leaders in professional recruitment and lead the way in Retail, Pharmacy, Accountancy, Financial Services, HR, Business Support, Construction & Property, Marketing & Sales, Hospitality, Technology.
Privacy Policy
By applying for this role not only will your application be considered for this position but your details will be stored in our database and may be considered for similar future positions that may arise. This means that the personal data contained in your application and provided to Wallace Myers International as part of the application process may be retained by us following your application and that you hereby agree to that. If you do not wish to be considered for future roles or receive occasional emails with salary trends and industry trends from our marketing team, please let us know and we will respect your request. To view our privacy policy and contact details log on to www.wallacemyers.ie/privacy-policy
This position was p
P
osted on 29 Jan 2019
---
Apply for this job