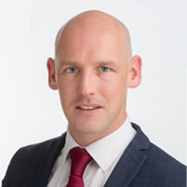 Gareth Little
As a qualified accountant and experienced accountancy recruiter Gareth offers a tailored service to his clients and candidates. Gareth primarily focuses on providing qualified accountants from Small to Medium Companies, Public Limited Companies, and Shared Service Centres.
Contact Gareth
View all Gareth's Jobs
German Accountant
Permanent
Dublin South, Dublin
€50000 - €60000 per annum pension, parking, Bonus
Requirements:
Close general ledger and subledger
Perform balance sheet reviews and reconciliations
Accurately and completely perform financial statements
Collaborate in end to end financial processes
Perform periodic accounting activities
Be an active participant in new initiatives
Qualifications
Fluent in German and English (written and oral)
Degree in Accounting or Finance
Recommended part-qualified ACCA
Knowledge of an ERP system
Great communication skills
Strong professional experience
If the above is not of interest but you are considering the market do send on CV and I will be in contact.
Gareth Little
C&I Manager & Senior Finance Recruitment Specialist

26 Windsor Place | Lower Pembroke Street | Dublin 2
Call me directly: 01 440 8352


We Specialise in Permanent and Temporary Staffing Solutions For Accounting & Finance |
Business Support |Construction | Executive Search | Financial Services | HR | Marketing |
Retail |Technology - View live jobs
We are very proud to be working with our chosen charity partner, Jobcare, who assist unemployed people get back into the workforce.www.jobcare.ie.
Privacy Policy
By applying for this role not only will your application be considered for this position but your details will be stored in our database and may be considered for similar future positions that may arise. This means that the personal data contained in your application and provided to Wallace Myers International as part of the application process may be retained by us following your application and that you hereby agree to that. If you do not wish to be considered for future roles or receive occasional emails with salary trends and industry trends from our marketing team, please let us know and we will respect your request. View our privacy policy here www.wallacemyers.ie/privacy-policy
This position was p
P
osted on 06 Dec 2018
---
Apply for this job