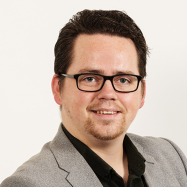 David Lindsay
David provides highly specialised recruitment services in the Advanced Analytics areas, such as NLP, Computer Vision, Deep Learning etc. Recognising the ever increasing input that Data Analytics is having on the world, and the huge upswing in demand for talent at the forefront of new technologies, David offers a consultative, individual-first approach to matching the best talent with the best opportunities.
Contact David
View all David's Jobs
Senior Data Infrastructure Engineer
Contract
Dublin West, Dublin
€400 - €425 per day
12 month daily rate contract on site with a large financial services client.
Job Description
My client are seeking an experienced Data Infrastructure Engineer. This person should be experienced in client facing roles and have excellent communication skills. The ideal candidate will have prior technical, hands-on experience in database administration (either Teradata, Oracle or SQL) and strong working knowledge of AWS. This will be a fully hands on role liaising with several offshore teams.
Key Responsibilities
Hands-on solving of technical issues
On-premises infrastructure management
Coordinating infrastructure teammates based in different countries as well as third party vendors
Solving and triaging technical issues on-site
Technical coordination and customer requirement handling

Requirements
Bachelor's degree in a relevant field
Experience working with either SQL, Oracle or Teradata
Proficiency with either Linux or Windows OS, preferably both
Solid understanding of AD, DHCP, DNS, SCCM
Experience working with AWS Cloud Technologies
Desirables
Understanding of the Virtualization platform ESX and Hyper-V
Understanding of On-Premises Server Hardware and Networking
Exposure to tools such as AppDynamics and ServiceNow
This position was p
P
osted on 22 Jan 2020
---
Apply for this job