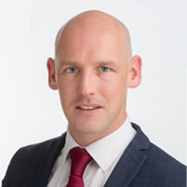 Gareth Little
As a qualified accountant and experienced accountancy recruiter Gareth offers a tailored service to his clients and candidates. Gareth primarily focuses on providing qualified accountants from Small to Medium Companies, Public Limited Companies, and Shared Service Centres.
Contact Gareth
View all Gareth's Jobs
General Ledger Coordinator
Contract
Dublin
€56000 - €60000 per annum
Preferably someone with a strong accountancy background and have a keen attention to detail.
Job Role
Overseeing and preparing multiple US GAAP & Local GAAP balance sheets and P&L accounts.
Management of multiple month end close activities as part of a team
Review of the work of junior team members and offer support
Use of Blackline software for reconciliations prepared by team members
Preparing plans and identifying potential issues and bringing them to senior management attention to advance with appropriate solutions.
Main point of contact for country management throughout the progression of the transition activities and thereafter.
Review of Desk Level Procedures for transitioned & existing work to maintain high standard of procedures in aiding business operations
Active involvement in completing Statutory Accounting & Reporting (STAR) requirements.
Preparation & completion of initial review of quarterly one source tax provisions on the OTP system
Ability to review drafts of financial statements
Ability to manage multiple audit requirement listings for US GAAP & Local ledgers of responsibility, ensuring all items on the listing are completed under set deadlines whilst maintaining high standard of delivery
Ensuring GAC initiatives are implemented
People management activities, i.e. reviewing employee attendance, performance, supporting supervisors in finalising annual performance assessments and career developments
Ability to evaluate ledger compliance with US GAAP & Local GAAP methods including assessing unusual issues or complex matters.
Requirements
Undergraduate degree or Accounting Diploma 3-5 years' work experience in a general ledger or similar accounting function Full-Qualified preferred
Previous experience with US GAAP or in shared service environment an advantage
Robust communication skills, particularly written
About Wallace Myers International | Recruitment Agency
Wallace Myers International recruitment teams specialise in accountancy, financial services, hr, business support, administration, construction, engineering, marketing, retail, technology and executive search.
Privacy Policy
By applying for this role you are agreeing that your details will be stored in our database and may be considered for similar future positions. To view our privacy policy and contact details log on to www.wallacemyers.ie/privacy-policy
This position was p
P
osted on 12 Mar 2019
---
Apply for this job