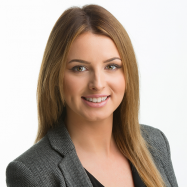 Sarah Lanigan
As a key member of our UK recruitment team, Sarah specialises in working with large-scale retailers. Not content with working from only a job spec, Sarah embeds herself with her client companies in order to get a true understanding of their needs and culture.
Contact Sarah
View all Sarah's Jobs
Accessories Store Manager
Permanent
Dublin
€30000 - €32000 per annum
Accessories Store Manager Dublin 30-32k OTE
Key Responsibilities
Leading a team of between 7 - 14 sales colleagues including an assistant manager in a leading Irish accessories store in Dublin.
Planning, assigning, monitoring and appraising your teams results.
Ensuring that your team deliver excellent customer service.
Keeping your team motivated and assist in the development of internal development.
Interviewing and selecting new sales colleagues for you store if/ when necessary.
Achieving weekly sales targets.
Managing stock levels.
Responding to customer complaints and comments.
Skills
Leadership Skills
Time Management
Analytical Skills
Decision-Making Skills
Customer Service Skills
Experience / Qualifications required
Must have management experience in retail industry.
Must have proven track record of sales achievements.
Must have excellent communication sales.
Career prospects
Excellent Regional opportunities for individuals who achieve strong results within the business and possess excellent leadership skills.
This position was p
P
osted on 16 Apr 2018
---
Apply for this job