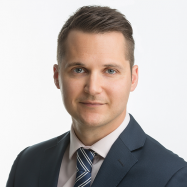 Gavin Tonks
Gavin's expertise in HR recruitment is unsurpassed. He has nearly two decades of experience in recruitment and management, working closely with the UK and Ireland's top companies. Gavin's experience allows him to leverage his deep network and subject matter expertise to the benefit of his clients and candidates.
Contact Gavin
View all Gavin's Jobs
HR Advisor
Permanent
Galway
€40000 - €45000 per annum
Our Client is currently recruiting for an HR Advisor based in Galway. Successful candidate will work in conjunction with other members of the HR team to deliver an effective and efficient HR support service to the business.
Key Responsibilities:
Work with key business stakeholders to ensure HR policies and procedures are adhered to and feedback and coaching to operators is provided
Assist the HR Business Partners and HR Manager with the management of ER cases including grievances, dignity at work, union issues and disciplinary cases in a timely manner
Deliver sound and commercial advice when applying the company's policy and procedure and employment law
Work with business to ensure that recruitment processes fully support business objectives
Manage Long Term Sick caseload together with Regional Administrators ensuring that employees are returned to the business or their departure is managed effectively and appropriately
Ensure compliance with Company policies, best HR practice, and employment legislation
Support positive trade union relations
General Administration when required
Support Business with restructures including redundancy paperwork, cheque requests etc.
Assist in the delivery of HR projects as required and in line with objectives set
Preparation and attendance if required at 3rd party hearings with HR BP
Cover for the HR Administrator when required
Maintain a high level of flexibility to support the HR team in providing a consistent service
Keep up to date with legislation and practices within the industry and take responsibility for own development
Active participation in discussions and present when necessary at the monthly team meeting
Encourage and promote the sharing of information and key learning across the HR function
Support and coach other members of the HR team where required
Drive improvement in people management capability across the business through both delivery of HR Training or briefings and advice
To promote a professional image of the HR team at all times maintaining the highest standards of integrity at all time
Champions the value of HR and educates the business on the advantages that the function can contribute
Key Requirements:
3 years HR experience including employee relations (dealing with grievances and disciplinary issues)
Experience working in a high volume and fast paced environment
An HR qualification or working towards one which is accredited by CIPD
Excellent communication skills both verbal and written
A strong understanding of trade unions and build a strong working relationship with officials
Problem solving and solution orientated
Ability to work in a fast paced environment
Strong Microsoft office skills
Data Management Experience
Highly organized and good time management
A willingness to learn and develop
About Wallace Myers International | Recruitment Agency
Wallace Myers International is a specialist recruitment agency headquartered in Dublin 2, Ireland. We are the staffing experts of choice for businesses and organisations seeking staffing solutions of the highest calibre. We are the market leaders in professional recruitment and lead the way in Retail, Pharmacy, Accountancy, Financial Services, HR, Business Support, Construction & Property, Marketing & Sales, Hospitality, Technology.
Privacy Policy
By applying for this role not only will your application be considered for this position but your details will be stored in our database and may be considered for similar future positions that may arise. This means that the personal data contained in your application and provided to Wallace Myers International as part of the application process may be retained by us following your application and that you hereby agree to that. If you do not wish to be considered for future roles or receive occasional emails with salary trends and industry trends from our marketing team, please let us know and we will respect your request. To view our privacy policy and contact details log on to www.wallacemyers.ie/privacy-policy
This position was p
P
osted on 24 Jan 2019
---
Apply for this job