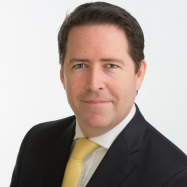 Ken Harbourne
A global award winning executive recruiter with an unrivaled track record of recruiting exceptional talent. Ken puts his success down to matching talent with culture, not CVs with job specs.
Contact Ken
Commercial Director
Permanent
Dublin
Negotiable
My client is looking for an experienced Commercial Director to add value to their significant growth activities by identifying new opportunities and leading existing commercial efforts.
This role is definitely not business as usual and the key objective is to transform the business model and culture into a global leading organisation and standard bearer for the industry.
To excel in this role you will have an entrepreneurial mind-set and great leadership skills. A 21st century collaborative leadership style is definitely required. The business has gone through a large restructuring and a positive, people first approach is essential with a view to putting the right people in the right roles and building a winning culture.
As the sector my client operates in is rapidly evolving, the whole business model will need to be reviewed and an 'out of the box' thinker with proven commercial strategy successes under their belt, is required.
Supplier relationships are central to the success of the business and it's fair to say the success of the role hinges on keeping all suppliers happy whilst aggressively growing profits. Therefore my client requires an outstanding, proven negotiator who can get a great deal from demanding suppliers and customers whilst maintaining an exceptional relationship with all parties. These suppliers and customers are all armed with a strong team of seasoned contract negotiators.
The ideal candidate will also have strong organizational abilities and be at ease working for a large international corporate group.
Responsibilities:
Creating and developing commercial strategies according to company goals and objectives aiming to rapidly accelerate bottom line growth.
Leading a business transformation program and building an exceptional, people first, high performing culture.
Understanding the requirements of existing corporate customers to ensure their needs are being met and fostering critical, long term Win-Win relationships with suppliers and customers alike.
Leading complex negotiations with major corporates.
Conduct market research and analysis to create detailed business plans on commercial opportunities (expansion, business development etc.).
Understand the requirements of customers to ensure their needs are being met.
Acquire new customers and manage multiple stakeholder relationships (new and existing).
Lead culture building with the CEO and through collaboration with diverse teams.
Build and maintain profitable partnerships with key stakeholders through strong contract negotiations and delivering on promises made.
Monitor performance of commercial activities using key metrics and prepare reports for senior management.
Setting financial targets, budgets and monitoring.
Requirements:
Must have a strong B2C/Retail background.
Extensive experience with new technologies and e-commerce.
Proven experience leading an organisation through transformative change.
Proven track record at the top table of a large (€250 million ), complex (1000 employees ) and extremely fast paced (weekly cycles) corporate company.
In-depth understanding and proven experience of supplier negotiations, deal making and developing great, lasting stakeholder relationships.
Solid knowledge of performance reporting and financial/budgeting processes with a major multinational group.
Commercial awareness partnered with a strategic, entrepreneurial mind set.
Excellent organizational and leadership skills
A hands on attitude and approach to work.
Outstanding communication and interpersonal abilities
MSc/MA or equivalent with very strong academics required.
This position was p
P
osted on 12 Jan 2018
---
Apply for this job