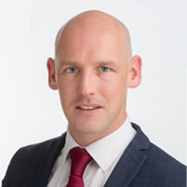 Gareth Little
As a qualified accountant and experienced accountancy recruiter Gareth offers a tailored service to his clients and candidates. Gareth primarily focuses on providing qualified accountants from Small to Medium Companies, Public Limited Companies, and Shared Service Centres.
Contact Gareth
View all Gareth's Jobs
Transfer Pricing Analyst
Contract
Dublin
€55000 - €60000 per annum
Preferably someone with previous accounting and or tax related experience in a Corporate Finance, Shared Service, or Public Accounting environment.
Job Role
Analysing the income statement
Gather relevant data from stakeholders to propose transfer prices and use of technologies for preparation of pricing models
Forecast product profitability and use this information to make transfer price adjustments
Entering necessary transfer pricing adjustments into Journals
Balance sheet reconciliations
Responsible for intercompany invoices and recharges and their related reconciliations
Ensuring accounting record standards are maintained
Give support to transfer pricing management
Be able to assist with external audit at year-end
Preparing documents for processes related to tax and audit before deadlines
Participate in conference calls with key stakeholders
Ensure correct and accurate documentation of profit review files in accordance with statutory requirements
Contribute to a high-integrity/teamwork environment
Continuously strive to implement most efficient practice and always seeking areas to improve
Participation in extra projects may be required
Requirements
Qualified accountant or part-qualified accountant
IT advanced skills i.e. Excel, SAP, HFM/FDM, Smartview experience is an advantage
Keen attention to detail and high-quality of output
Excellent communication skills both verbal and written and ability to communicate with all levels of management
Ability to work off own initiative and in a matrix structured firm
Strong knowledge of US-GAAP and Statutory Accounting
High level of analytical and problem solving skills
Familiar with financial Planning and Analysis and P&L in a commercial environment
Past experience of supply chain and or transfer pricing is an advantage but not a pre-requisite
Experience in auditing processes
About Wallace Myers International | Recruitment Agency
Wallace Myers International recruitment teams specialise in accountancy, financial services, hr, business support, administration, construction, engineering, marketing, retail, technology and executive search.
Privacy Policy
By applying for this role you are agreeing that your details will be stored in our database and may be considered for similar future positions. To view our privacy policy and contact details log on to www.wallacemyers.ie/privacy-policy
This position was p
P
osted on 12 Mar 2019
---
Apply for this job