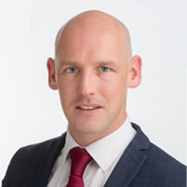 Gareth Little
As a qualified accountant and experienced accountancy recruiter Gareth offers a tailored service to his clients and candidates. Gareth primarily focuses on providing qualified accountants from Small to Medium Companies, Public Limited Companies, and Shared Service Centres.
Contact Gareth
View all Gareth's Jobs
Accounting Analyst
Contract
Louth
€50000 - €60000 per annum
As EMEA Accounting Analyst you will primarily focus on accurate and timely accounting of payroll and pension related balance sheet and income statements for operations across Europe.

Duties


Responsible for accurate accounting of payroll related balance sheet and income statements including reporting to Financial Planning team and Legal Entity Controllers any potential P&L risks and opportunities. Preparation and recording of all payroll related accruals including bonus, holiday pay etc.
Analysis of Balance Sheet accounts and preparation of reconciliations ensuring follow-up on and appropriate action to ensure Balance Sheet is appropriately aged and cleared timely.
Preparation of employee actual cost dashboard and issuing of same to Financial Planning Controllers on a monthly basis.
Preparation and execution of payroll related intercompany recharges.
Prepare analysis, provide backup documentation and coordinate statutory audit information requests working closely with Legal Entity controllers to deliver all inputs to EY. Also prepare analysis, audit sampling and information requests for CAD for E2E payroll process. Ensure Sarbanes Oxley narratives accurately reflect the current process and controls.
Prepare ad-hoc country specific reporting declarations and submit to relevant tax authority.
Provide subject matter expertise for payroll and pension processes and respond to accounting queries escalated from internal stakeholders.
Communications with internal stakeholders within a multi-cultural environment, across multiple levels within the Organisation relating to all payroll and pension related matters. Communications with external partners regarding Service Level.
Interprets company guidelines and how they are to be applied in the Payroll Accounting, enhancement of current processes, designing and implementing new processes while driving the control environment and the effectiveness and efficiency of these processes.

Desirable Skills


3-5 years' relevant working experience in accounting with a strong understanding of Internal Controls. Knowledge of payroll accounting is a plus.
University / Bachelor's Degree and qualified or actively pursuing an Accounting qualification ACA, ACCA, CIMA.
Strong comprehension of payroll taxes and social security regulations.
Strong familiarity with Operational Excellence principles.
Excellent knowledge of SAP (FI, CO, HR), very good knowledge of Excel, knowledge of Workday is a plus.
Desire to redesign process to create efficiency.
Fluent written and spoken English skills, knowledge of other language is desirable.
Strong communication skills and ability to work with people from various countries and cultures.
About Wallace Myers International | Recruitment Agency
Wallace Myers International is a specialist recruitment agency headquartered in Dublin 2, Ireland. We are the staffing experts of choice for businesses and organisations seeking staffing solutions of the highest calibre. We are the market leaders in professional recruitment and lead the way in Retail, Pharmacy, Accountancy, Financial Services, HR, Business Support, Construction & Property, Marketing & Sales, Hospitality, Technology.
Privacy Policy
By applying for this role not only will your application be considered for this position but your details will be stored in our database and may be considered for similar future positions that may arise. This means that the personal data contained in your application and provided to Wallace Myers International as part of the application process may be retained by us following your application and that you hereby agree to that. If you do not wish to be considered for future roles or receive occasional emails with salary trends and industry trends from our marketing team, please let us know and we will respect your request. To view our privacy policy and contact details log on to www.wallacemyers.ie/privacy-policy
This position was p
P
osted on 01 Feb 2019
---
Apply for this job