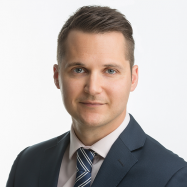 Gavin Tonks
Gavin's expertise in HR recruitment is unsurpassed. He has nearly two decades of experience in recruitment and management, working closely with the UK and Ireland's top companies. Gavin's experience allows him to leverage his deep network and subject matter expertise to the benefit of his clients and candidates.
Contact Gavin
View all Gavin's Jobs
Senior HR Business Partner | D15
Permanent
Dublin
Negotiable
Our client, an international organization with over 3,000 employees have an immediate requirement for a Senior HR Business Partner to partner closely with the HR Director and become an integral part of the HR function.
Key areas of focus for the Senior HR Business Partner:
Organisational design and re-design
Change management initiatives
Senior stakeholder management (Director and C-suite Level)
Creating a culture of personal development
The successful role holder will have held a senior HR leadership position in a substantial operation (min 1,000 ) and have superb operational and strategic expertise to carry out the following duties:
Manage the full manpower plan for designated business units
Continuously develop key initiatives in performance management, talent, and employee engagement
Play an integral role in developing organizational design
Work closely with L&D Partner in developing people plans
Be an expert and work with BP's on operational HR activities
Uphold and implement policies where necessary
Provide ongoing guidance on grievance and disciplinary to business managers
Work closely with the talent team and divisional managers on succession planning
Key Requirements of the Senior HR Business Partner:
5 years experience in a senior-level HR role which must have been gained in a large-scale business
Strong project experience preferably with knowledge of Mergers & Acquisitions
Superb experience in driving HR strategy across a significant business
A history of operational hr excellence and understanding
Exceptional business partnering skills including executive level
About Wallace Myers International | Recruitment Agency
Wallace Myers International is a specialist recruitment agency headquartered in Dublin 2, Ireland. We are the staffing experts of choice for businesses and organisations seeking staffing solutions of the highest calibre. We are the market leaders in professional recruitment and lead the way in Retail, Pharmacy, Accountancy, Financial Services, HR, Business Support, Construction & Property, Marketing & Sales, Hospitality, Technology.
Privacy Policy
By applying for this role not only will your application be considered for this position but your details will be stored in our database and may be considered for similar future positions that may arise. This means that the personal data contained in your application and provided to Wallace Myers International as part of the application process may be retained by us following your application and that you hereby agree to that. If you do not wish to be considered for future roles or receive occasional emails with salary trends and industry trends from our marketing team, please let us know and we will respect your request. To view our privacy policy and contact details log on to www.wallacemyers.ie/privacy-policy
This position was p
P
osted on 04 Feb 2019
---
Apply for this job