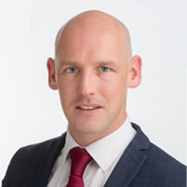 Gareth Little
As a qualified accountant and experienced accountancy recruiter Gareth offers a tailored service to his clients and candidates. Gareth primarily focuses on providing qualified accountants from Small to Medium Companies, Public Limited Companies, and Shared Service Centres.
Contact Gareth
View all Gareth's Jobs
French Treasury Accountant
Permanent
Dublin City Centre, Dublin
€70000 - €75000 per annum pension, parking, Bonus, healthc
Treasury Manager
A highly-experienced candidate with proven leadership skills to report to the European Treasury. Ideal candidate will be coming from a accountancy management background
Duties
Overseeing/supporting the regional treasury team
Treasury back office functions
Managing the treasury transactions into the accounting database
Maintain relationships and working with local banks
Monthly treasury reports for upper management
Additional ad-hoc projects
Responsible for the implementation of business risk controls
Co-operate and support internal and external audit process
Requirements
Bachelor's/Master's degree
Treasury/Accounting qualification advantageous
Previous experience of at least 5 years in a multinational treasury position
Proven leadership skills for motivating a diverse team
Proficient in MS Excel/ excellent analytical skills
Great knowledge of financial reports/technical procedures
Ability to work as part of a team with advanced communication skills
Fluency in French & English
Familiar with Sungard /Quantum systems
About Wallace Myers International | Recruitment Agency
Wallace Myers International is a specialist recruitment agency headquartered in Dublin 2, Ireland. We are the staffing experts of choice for businesses and organisations seeking staffing solutions of the highest calibre. We are the market leaders in professional recruitment and lead the way in Retail, Pharmacy, Accountancy, Financial Services, HR, Business Support, Construction & Property, Marketing & Sales, Hospitality, Technology.
Privacy Policy
By applying for this role not only will your application be considered for this position but your details will be stored in our database and may be considered for similar future positions that may arise. This means that the personal data contained in your application and provided to Wallace Myers International as part of the application process may be retained by us following your application and that you hereby agree to that. If you do not wish to be considered for future roles or receive occasional emails with salary trends and industry trends from our marketing team, please let us know and we will respect your request. To view our privacy policy and contact details log on to www.wallacemyers.ie/privacy-policy
This position was p
P
osted on 14 Mar 2019
---
Apply for this job