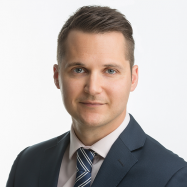 Gavin Tonks
Gavin's expertise in HR recruitment is unsurpassed. He has nearly two decades of experience in recruitment and management, working closely with the UK and Ireland's top companies. Gavin's experience allows him to leverage his deep network and subject matter expertise to the benefit of his clients and candidates.
Contact Gavin
View all Gavin's Jobs
Recruitment Administrator
Temporary
Dublin
Up to €35000 per annum
Our client based in Dublin 2 is seeking a Recruitment Administrator. The main responsibility of this role will be to provide support across the HR function primarily in the area of recruitment and day-to-day administrative duties. To facilitate a smooth and efficient end to end recruitment process in line with HR processes and procedures.
Key Responsibilities:
Provide excellent administrative support across the recruitment team
Ensure all files and data are kept accurate and up to date in line with HR/recruitment processes and procedures
Act as point of Contact for all Recruitment Activity and drive end - to - end recruitment process from position opening to closing.
Co-ordinate write up of job specifications, publication and advertising of same on various social sites
Organise and monitor Recruitment Activity
Update, maintain and archive files with regard to the recruitment process
Arranges candidate travel to/from an interview (flights/accommodation) and processes subsequent expense reports
Co-ordinate Assessment Centre's for internal and external candidates and prepare Candidate packs for assessment.
Schedule, organise and prepare interviews, psychometric evaluations and email correspondence
Reference checking successful candidates
Observe strict compliance regarding Recruitment (and HR) processes
Implement and maintain administrative processes necessary to support the recruitment function
Key requirements:
Relevant Bachelor's degree with a minimum of 2 years' experience in a similar role
Experience in digital, social media from a recruitment perspective
Ability to work independently
Highly proficient with MS Office
Ability to handle information in a professional manner and with appropriate discretion
Strong time management, organizational and multi-tasking skills
Exceptional verbal and written communication skills
A strong team player with flexibility
The ability to work under pressure and to meet/deliver upon strictly defined timelines
About Wallace Myers International | Recruitment Agency
Wallace Myers International is a specialist recruitment agency headquartered in Dublin 2, Ireland. We are the staffing experts of choice for businesses and organisations seeking staffing solutions of the highest calibre. We are the market leaders in professional recruitment and lead the way in Retail, Pharmacy, Accountancy, Financial Services, HR, Business Support, Construction & Property, Marketing & Sales, Hospitality, Technology.
Privacy Policy
By applying for this role not only will your application be considered for this position but your details will be stored in our database and may be considered for similar future positions that may arise. This means that the personal data contained in your application and provided to Wallace Myers International as part of the application process may be retained by us following your application and that you hereby agree to that. If you do not wish to be considered for future roles or receive occasional emails with salary trends and industry trends from our marketing team, please let us know and we will respect your request. To view our privacy policy and contact details log on to www.wallacemyers.ie/privacy-policy
This position was p
P
osted on 23 Jan 2019
---
Apply for this job