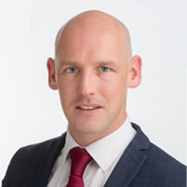 Gareth Little
As a qualified accountant and experienced accountancy recruiter Gareth offers a tailored service to his clients and candidates. Gareth primarily focuses on providing qualified accountants from Small to Medium Companies, Public Limited Companies, and Shared Service Centres.
Contact Gareth
View all Gareth's Jobs
Tax Accountant - Contract
Contract
Dublin West, Dublin
€60000 - €70000 per annum
Tax Accountant
Our client, based in Dublin is seeking a Tax Accountant to provide on-site local tax resources to our local business functions and support the global corporate tax team. Work will include a variety of tax issues in a fast-paced, growing organization. This is a fixed contract job for 8 months.
Key Responsibilities:
Provide real time local income tax and VAT support to the European team including acquisition, construction, operation, corporate finance, leasing and accounting teams;
Coordinate with local tax advisors on the local country tax compliance matters for entities in the European structure. Gather information requested by the advisors and review tax returns prepared to ensure timely and accurate tax return filings and payments with all appropriate agencies;
Correspond with local tax authorities on local country notices, elections and tax assessments;
Work closely with internal and external parties on tax/legal structure and maintenance of entities to ensure the legal documents and financial records reflect the intent of the tax structure, including documentation of proper funds flow in relation to capital structure of investment;
Manage value-added projects, such as cost segregation studies to maximize cash flow and minimize tax leakage in countries where the organisation operates;
Provide insights on local tax issues and assist the Corporate Tax team in calculating and budgeting local country tax liabilities, including preparation of US GAAP quarterly tax provisions to ensure adequate tax reserves have been established for US reporting purpose;
Assist the Corporate Tax team in monitoring quarterly/annual US REIT compliance-respond to diligence requests from REIT counsel, provide updates on operations and acquisitions in the EMEA region;
Assist the Corporate Tax team with documentation of the Company's tax positions, such as transfer pricing policies, internal control processes, and uncertain tax positions with respect to European operation
Assist in the management of the groups BEPs requirements.
Utilize the OneSource tax software to produce regular tax provisions.
Key Requirements:
Bachelor degree in accounting or finance.
5 years of combined public and corporate tax experience.
Perceptive, self-starter, able to work independently and under pressure.
Strong analytical, problem solving skills and Attentive to detail
Strong computer skills and Experience with OneSource.
Excellent written and verbal communication skills.
About Wallace Myers International | Recruitment Agency
Wallace Myers International is a specialist recruitment agency headquartered in Dublin 2, Ireland. We are the staffing experts of choice for businesses and organisations seeking staffing solutions of the highest calibre. We are the market leaders in professional recruitment and lead the way in Retail, Pharmacy, Accountancy, Financial Services, HR, Business Support, Construction & Property, Marketing & Sales, Hospitality, Technology.
Privacy Policy
By applying for this role not only will your application be considered for this position but your details will be stored in our database and may be considered for similar future positions that may arise. This means that the personal data contained in your application and provided to Wallace Myers International as part of the application process may be retained by us following your application and that you hereby agree to that. If you do not wish to be considered for future roles or receive occasional emails with salary trends and industry trends from our marketing team, please let us know and we will respect your request. To view our privacy policy and contact details log on to www.wallacemyers.ie/privacy-policy
This position was p
P
osted on 12 Feb 2019
---
Apply for this job