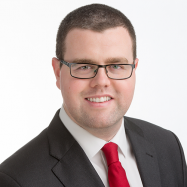 Karl Cremin
A tech recruitment specialist, Karl is immensely knowledgeable in the area of business intelligence, data analysis, and developer recruitment and knows exactly what potential employers are looking for. Karl's clients and candidates recommend him again and again for his knowledgeable, encouraging and friendly approach.
Contact Karl
View all Karl's Jobs
Senior Data Analyst
Permanent
Dublin
bonus, pension, healthcare,
As a Data Analyst you will be joining an existing analytics team, who focus on delivering detailed analytics and actionable insights to their clients. Responsible for working with the business on gathering requirements, and in doing analysis on complex projects, in a matrixed environment. Demonstrating good interpersonal skills with the ability to work across departments.
Essential Functions:
Data Analysis of large dataset
Data management and ensuring high data quality.
Comfortable in gathering requirements and in a client facing role.
Building relationships with internal and external senior stakeholders.
Present finding and insights to the senior stakeholders.
Adaptability to work on projects of varying size and complexity.
Job Requirements:
2-4 years' experience as a Data Analyst with experience in any of the following analytics, data management, data quality, etc.
BSc or Masters in Business Analytics, Computer Science, Engineering, Mathematics etc.
Proven experience in building relationships with both internal and external stakeholders.
Experience communication skills both verbal and written.
Experience of some of the following would be advantageous: data modelling, data integration, master data management and project management experience.
Experience working in consulting is highly advantageous.
What Our Client Offers:
Leading Multinational Company who are growing their analytics teams.
Competitive Salary
Excellent Company Benefits: Bonus, Pension, Healthcare, Life Assurance, Educational Assistance.
Extremely professional, collaborative and multinational environment.
If you think you are the right person for the job, please apply using the apply button below or you can call Karl on 01 440 8353, making reference to the Senior Data Analyst position.
This position was p
P
osted on 13 Mar 2018
---
Apply for this job