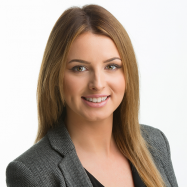 Sarah Lanigan
As a key member of our UK recruitment team, Sarah specialises in working with large-scale retailers. Not content with working from only a job spec, Sarah embeds herself with her client companies in order to get a true understanding of their needs and culture.
Contact Sarah
View all Sarah's Jobs
Pet Store Manager
Permanent
Kildare
€30000 - €35000 per annum
My client is dedicated to helping pet owners and they are now seeking an experienced manager who shares their passion for pets and for retail.
Responsibilities
Reporting to your General Manager you will be responsible for maximising both turnover and gross margin along with control of costs
Lead by example creating an excellent culture and working environment for your team
Delivering the highest standards of pet care and ensure that the welfare of pets is a top priority, promoting responsible pet ownership
Exceptional customer service by providing a great shopping experience for customers and displaying both strong pet and product knowledge
Responsible for recruiting, motivating, training and developing your team
Running a store with high standards and being responsible for achieving all KPIs
Requirements
Previous management experience in a retail environment where you've taken a hands-on approach
Demonstrate a proven track record in developing business performance and exceeding KPIs, whilst also delivering the highest levels of store standards
A passion for delighting your customers by ensuring an unrivalled shopping experience
A team player, able to communicate effectively and build high performing and highly engaged teams
You should be commercially aware and have a proactive approach
Previous experience working in a Pet Shop is a huge benefit (not essential)
Rewards
Competitive salary from €30-35,000 subject to experience
29 days paid annual leave including bank/statutory holidays
About Wallace Myers International | Recruitment Agency
Wallace Myers International is a specialist recruitment agency headquartered in Dublin 2, Ireland. We are the staffing experts of choice for businesses and organisations seeking staffing solutions of the highest calibre. We are the market leaders in professional recruitment and lead the way in Retail, Pharmacy, Accountancy, Financial Services, HR, Business Support, Construction & Property, Marketing & Sales, Hospitality, Technology.
Privacy Policy
By applying for this role not only will your application be considered for this position but your details will be stored in our database and may be considered for similar future positions that may arise. This means that the personal data contained in your application and provided to Wallace Myers International as part of the application process may be retained by us following your application and that you hereby agree to that. If you do not wish to be considered for future roles or receive occasional emails with salary trends and industry trends from our marketing team, please let us know and we will respect your request. To view our privacy policy and contact details log on to www.wallacemyers.ie/privacy-policy
This position was p
P
osted on 11 Feb 2019
---
Apply for this job