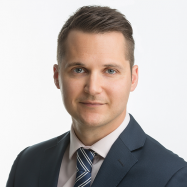 Gavin Tonks
Gavin's expertise in HR recruitment is unsurpassed. He has nearly two decades of experience in recruitment and management, working closely with the UK and Ireland's top companies. Gavin's experience allows him to leverage his deep network and subject matter expertise to the benefit of his clients and candidates.
Contact Gavin
View all Gavin's Jobs
HR Business Partner
Contract
Dublin West, Dublin
€60000 - €70000 per annum
The HR Business Partner will ensure the delivery of HR services across the company's site. The successful candidate will work to ensure programs and processes delivered by HR Client Facing are aligned with business and HR strategies.
Key responsibilities:
Support and consult with all leaders to initiate and implement optimal organizational structures to accomplish business objectives and leverage business and site talent.
Drive engagement and continuous improvement mindset in the company's culture by developing and executing against a site and company's strategy by coaching and consulting leaders
Lead change by developing and implementing effective and inclusive processes which enable organizational development.
Work alongside all leaders to develop people strategies and enable business leaders to develop colleagues through innovative development solutions and the implementation of specific development activities
Develop and implement talent management strategies aligned with corporate talent strategies, leveraging corporate talent identification tools.
Build effective linkages and alliances with various stakeholders to ensure alignment around the implementation of HR processes/programs in the business.
Ensure compliance to support employment legislation.
Provide timely and effective coaching to all leaders and colleagues on HR processes and programs, driving utilization of online and Shared Services tools when appropriate.
Facilitate a direct employee relations environment by providing high support and high challenge
Be fully versant with the annual performance and compensation processes in alignment with business
Have the ability to identify opportunities for continuous process improvement and implement in partnership with important stakeholder groups along with other site business functions.
Support the implementation of new HR systems, processes, and programs across the businesses
Qualifications
5 year's senior HR experience.
Relevant degree or diploma.
Working knowledge of employment law.
Strong ability to contribute to the overall strategy
Ability to think differently about how the role of HR can add recognizable value to the business.
Ability to build close relationships with all colleagues and leaders and influence in a positive manner and not afraid to voice an opinion and challenge the status quo.
Ability to effectively manage competing priorities in a large, complex, fast-paced environment.
Excellent self-awareness and ability to coach leaders
Demonstrated success in facilitating change, solid problem solving, excellent facilitation and analytical skills.
Excellent written & oral communication skills.
About Wallace Myers International | Recruitment Agency
Wallace Myers International is a specialist recruitment agency headquartered in Dublin 2, Ireland. We are the staffing experts of choice for businesses and organisations seeking staffing solutions of the highest calibre. We are the market leaders in professional recruitment and lead the way in Retail, Pharmacy, Accountancy, Financial Services, HR, Business Support, Construction & Property, Marketing & Sales, Hospitality, Technology.
Privacy Policy
By applying for this role not only will your application be considered for this position but your details will be stored in our database and may be considered for similar future positions that may arise. This means that the personal data contained in your application and provided to Wallace Myers International as part of the application process may be retained by us following your application and that you hereby agree to that. If you do not wish to be considered for future roles or receive occasional emails with salary trends and industry trends from our marketing team, please let us know and we will respect your request. To view our privacy policy and contact details log on to www.wallacemyers.ie/privacy-policy
This position was p
P
osted on 21 Jan 2019
---
Apply for this job