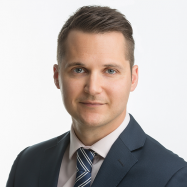 Gavin Tonks
Gavin's expertise in HR recruitment is unsurpassed. He has nearly two decades of experience in recruitment and management, working closely with the UK and Ireland's top companies. Gavin's experience allows him to leverage his deep network and subject matter expertise to the benefit of his clients and candidates.
Contact Gavin
View all Gavin's Jobs
Learning and Development Specialist
Permanent
Dublin City Centre, Dublin
Up to €47500 per annum Flextime, Health & Well-being, Pens

LEARNING AND DEVELOPMENT SPECIALIST
Dublin City Centre | €47,500
The role will be remotely onboarded and initially work from home (with a view to returning to the office longer term)
The L&D team is responsible for developing the organization's Learning and Development strategy, designing and implementing solutions. The L&D Specialist will work closely with the L&D Manager and wider HR team.

Main Duties & Responsibilities:
(Full job spec available upon application)
Manage strategic L&D objectives including a key focus on leadership development
Continuously analyze training and learning opportunities.
Contribute towards 2020 learning and development plan.
Liaise with 3rd party educational providers and ensure process run smoothly.
Design and deliver in-house training programmes.
Develop E-Learning solutions within the organization
Design, develop, and deliver specialist learning programmes.
Provide support to the HR Director and wider HR department with initiatives and policies in change management, employee engagement, succession planning, and talent development.
Take the lead in specific L&D projects
Identify conferences for the workforce to attend
Work in a continuously evolving L&D function

Must have requirements:
Qualification in L&D/HR
A minimum of 3-5 years experience in a learning & development role
Experience in a blended role
Experience in talent development
Experience in eLearning design and development
Strong appetite for psychology
Highly motivated with a genuine passion to learn and develop in own career

Wallace Myers International | Specialists in HR Recruitment

Our HR Division is managed by Gavin Tonks who has been in the business for over 10 years' placing permanent and contract candidates across Ireland and internationally, from Administrator to Director level.


At Wallace Myers International Recruitment Agency we specialise in sourcing professionals for key industries and services. See our website for more details.
Privacy Policy: By applying for this role you are agreeing that your details will be stored in our database and may be considered for similar future positions. For more info see wallacemyers.ie/privacy-policy
This position was p
P
osted on 29 Jul 2020
---
Apply for this job