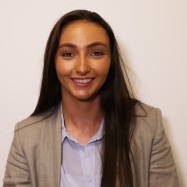 Nicole Carroll
Accounting Recruiter by day, Flyhalf for Leinster Rugby women's squad the rest of the time. Now hiring part-qualified and qualified Accounting Staff for SMEs, PLCs, and SSCs around Ireland.
Contact Nicole
View all Nicole's Jobs
Accounts Assistant
Permanent
Dublin North, Dublin
€30000 - €35000 per annum
ROLE
ACCOUNTS ASSISTANT
SALARY
30-35k D.O.E
NATURE
PERMANENT (full-time)
LOCATION
DUBLIN NORTH (parking on-site)
MAIN RESPONSIBILITIES
General responsibility for a AP and AR
Bank reconciliations
Month-end requirments
VAT returns,
Proficient in Microsoft Office, Excel, SAP and others.
THE RIGHT PERSON WILL HAVE
1-3 years previous experince
Strong system knowledge and skills
You will need to display a strong blend of organization and communication skills both verbally and written
Experience working under pressure with accuracy
About Wallace Myers International | Recruitment Agency
Wallace Myers International is a specialist recruitment agency headquartered in Dublin 2, Ireland. We are the staffing experts of choice for businesses and organisations seeking staffing solutions of the highest calibre. We are the market leaders in professional recruitment and lead the way in Retail, Pharmacy, Accountancy, Financial Services, HR, Business Support, Construction & Property, Marketing & Sales, Hospitality, Technology.
Privacy Policy
By applying for this role not only will your application be considered for this position but your details will be stored in our database and may be considered for similar future positions that may arise. This means that the personal data contained in your application and provided to Wallace Myers International as part of the application process may be retained by us following your application and that you hereby agree to that. If you do not wish to be considered for future roles or receive occasional emails with salary trends and industry trends from our marketing team, please let us know and we will respect your request. To view our privacy policy and contact details log on to www.wallacemyers.ie/privacy-policy
This position was p
P
osted on 30 Jan 2019
---
Apply for this job