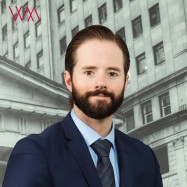 Brendan Turner
Brendan has been consulting in the construction & engineering space for many years and understands the roles, their components and the candidates that are required to make them function. Brendan has a realistic, personal and pragmatic approach to consulting and operates on a 'get it right the first time' model.
Contact Brendan
View all Brendan's Jobs
Snr. Site Engineer - Office Development
Permanent
Dublin
€65000 - €80000 per annum
This role will suit someone whose experience as an engineer has covered greenfield commercial sites from concept to completion. The hole is dug and the show must go on and we are looking for someone with vast setting-out experience and is impeccable in their measurements. This is a high-profile client and the project itself is quite impressive, so we require someone with experience chairing meetings and facing high-level stakeholders - someone who can make construction speak logical for those who may not be in the game!
The business you'll be working for have perfect track record of project delivery and do exclusively negotiated projects for happy, repeat customers, which gives means there is a level of flexibility and trust for you to operate how you see fit as long as things are getting done and measurements are correct! If you've got a degree or diploma in Civil Engineering and want a career with a busy, family-run company, please apply if the following interests you:
-Tier 2 company with a healthy workbook on commercial projects
-Collaborative environment with site staff, project managers and clients
-Large open site with no logistics issues
-High-spec project in a high-profile location
-No micromanagement
-The ability to mentor, upskill and coach others
This is a business that can offer you a career in construction where you won't feel like just another body on the ground. You'll have a working relationship with the Directors and will be shoulder-tapped for constant input and will be asked to geninely contribute to not just the construction program but the functions of the business as well.
Privacy Policy
By applying for this role not only will your application be considered for this position but your details will be stored in our database and may be considered for similar future positions that may arise. This means that the personal data contained in your application and provided to Wallace Myers International as part of the application process may be retained by us following your application and that you hereby agree to that. If you do not wish to be considered for future roles or receive occasional emails with salary trends and industry trends from our marketing team, please let us know and we will respect your request. View our privacy policy here www.wallacemyers.ie/privacy-policy
This position was p
P
osted on 07 Feb 2019
---
Apply for this job