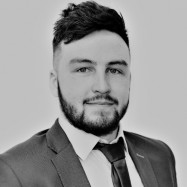 David Murphy
David specialises in the recruitment of mid to senior level Sales and Business Development professionals, particularly those with experience in the FMCG, Foodservice and Motor Industry sectors. If you are looking for a new opportunity or are growing your team, contact David directly.
Contact David
View all David's Jobs
Account Manager
Permanent
Dublin
Up to €60k - €75k per annum Pension, commission, health in
As a result of expansion, my client is currently looking to acquire an Account Manager for their sales function. 
They are always on the lookout for people who are talented, highly motivated and dedicated to delivering our commitments to our customers. As part of the team, they will work hard to nurture your talent and curiosity, develop your skills and enable you to realise your full potential.
Role Description:
You will be tasked with learning the products and benefits on offer to clients.
Be able to persuasively articulate the benefits relative to client needs, while nurturing existing client relationships but also generating new business.
Building and maintaining a rapport with existing clients
Assertively plan and execute your sales program
Deliver growth from the client base
Ensure the rollover of existing client contracts
Identification of new carriers; engaging with, presenting to and signing agreements and new revenue lines
Maintain pipeline of rollover, growth and new client opportunities.
Ensure all sales orders meet finance and sales management requirements
Work with the implementation and account development team as needed to ensure customer success, and to identify and pursue any up-sell opportunities
Ideal candidate:
4 years of experience in outside sales, preferably selling ICT solutions and services in Ireland
Knowledge and experience of telecoms services
Experience in wholesale telecommunications would be an advantage
Experience in wholesale voice and broadband would be an advantage
Demonstrated sales record selling to senior representatives in small and large companies
Demonstrated record of success in a fast-paced, goal-oriented sales environment
Strong persuasive and engaging oral and written communication skills
Strong interpersonal skills
Good listener, possess the ability to identify client needs and offer solutions.
Adapt to different clients, this person must be adaptable and have the ability to adapt to their audience.
Well presented, motivated, driven and enthusiastic with strong business, market and commercial awareness
Flexible individual capable of adapting in a high-growth dynamic environment
Team player; able to contribute positively to the team and throughout the organisation but also able to maintain a high-level of autonomy
About Wallace Myers International | Recruitment Agency
Wallace Myers International is a specialist recruitment agency headquartered in Dublin 2, Ireland. We are the staffing experts of choice for businesses and organisations seeking staffing solutions of the highest calibre. We are the market leaders in professional recruitment and lead the way in Retail, Pharmacy, Accountancy, Financial Services, HR, Business Support, Construction & Property, Marketing & Sales, Hospitality, Technology.
Privacy Policy
By applying for this role not only will your application be considered for this position but your details will be stored in our database and may be considered for similar future positions that may arise. This means that the personal data contained in your application and provided to Wallace Myers International as part of the application process may be retained by us following your application and that you hereby agree to that. If you do not wish to be considered for future roles or receive occasional emails with salary trends and industry trends from our marketing team, please let us know and we will respect your request. To view our privacy policy and contact details log on to www.wallacemyers.ie/privacy-policy
This position was p
P
osted on 30 Jul 2019
---
Apply for this job