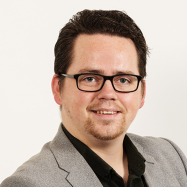 David Lindsay
David provides highly specialised recruitment services in the Advanced Analytics areas, such as NLP, Computer Vision, Deep Learning etc. Recognising the ever increasing input that Data Analytics is having on the world, and the huge upswing in demand for talent at the forefront of new technologies, David offers a consultative, individual-first approach to matching the best talent with the best opportunities.
Contact David
View all David's Jobs
Solutions Architect
Permanent
Dublin City Centre, Dublin
Negotiable
My client, a well known consultancy, are seeking an experienced Solutions Architect to come on board and steer the expansion fo their existing client base.
Client delivery
You will be given the opportunity to lead the design and implementation of leading edge solutions to meet our clients' ever increasing needs and establish a baseline for our their success in the digital age. A key aspect of your role will be to maintain an insightful understanding of the evolving technology and industry trends and applying that insight to the development of digital strategy and solution offering portfolio.
Specific responsibilities:
Working with our clients' leadership teams, to lead the process and technology design and solution components of complex, often business critical multi-application environments to enable and unlock new value streams within the client's technology base.
Deliver solution designs and architectures for key enterprise application initiatives using COTS applications and custom developed applications hosted in a variety of environments considering re-use, scalability and reliability. You will differentiate by being able to solution together both emerging often cloud based technologies and client legacy systems in a way that delivers value to the client and enables the client to move to an agile technology base.
Drive a fit for purpose architecture aligned with client wider architectural principles, policies and design. Work closely with the business/client to focus on meeting business/client requirements and incorporate broader aspects such as overall product costs/revenue, data privacy & control, business continuity, information security, integration with other systems, etc.
Lead and shape technology and implementer selection efforts. You will work with partners to make appropriate software and vendor choices to support this plan and apply several best of breed technologies to create an overall solution. You will evaluate solutions/options to ensure that they are in alignment with the enterprise objectives, capabilities and processes using industry recognised architectural models and roadmaps
Oversee and sometimes lead the successful implementation of these designs & architectures by managing expectations and risks, ensuring appropriate organisational strategy, policies standards are applied correctly and that structures/responsibilities, principles, tools are in place
Create innovative and practical designs that account for the end-to-end technical solution of a system, in line with the client's business strategy & objectives. Architect and design solutions to meet functional and non-functional requirements
Skills
Have a wealth of experience of hands on delivery of multi-year programmes at key clients. You have led large, multi-disciplinary teams (may include partners teams, across the full life-cycle of a project, practicing agile delivery methods and utilising 'new' tech such as IoT.
Have experience in SOME of the following areas

Industry recognised standard applications SAP, Oracle, Salesforce, Workday
Emerging Technology AI, RPA, IoT, Blockchain
Transformational Enterprise Architectures Integration, API's, Containers etc.

Be able to provide a strong point of view on current architectures and be the solution lead in client discussions in proposal and delivery phases. You have extensive examples of leading the solution architecture of large business case driven tech-enabled transformations encompassing the wide range of multi-disciplinary skills required to deliver change through emerging technologies;
Understand latest cloud computing and data technologies, business drivers, emerging computing trends, and deployment options
Have market presence, having a personal significant track record of delivering impactful results across a large network of clients;
Be an accomplished in building effective relationships with third-party delivery organisations through the process of sourcing selecting, and managing the technical engagement with vendors/software providers;
Have excellent project management, collaboration, interpersonal and communication skills. Experience with Agile & DevSecOps methodologies
Experience
Track record with a consulting or systems integration firm and/or as a solution lead, or SME, within a leading Enterprise/Organisation and in delivering large scale IT programmes, delivering Architecture and Design activities and outputs
Subject matter expertise, in architecting and designing enterprise application solutions
Experience with multi-geography, multi-tier service design and management
Solid business acumen, management and marketing communication skills
Significant experience in presenting ideas, products, concept papers to technical and non-technical audiences.
Experience coaching and mentoring others
At Wallace Myers International Recruitment Agency we specialise in sourcing professionals for key industries and services. See our website for more details.
Privacy Policy: By applying for this role you are agreeing that your details will be stored in our database and may be considered for similar future positions. For more info see wallacemyers.ie/privacy-policy
This position was p
P
osted on 07 Feb 2020
---
Apply for this job