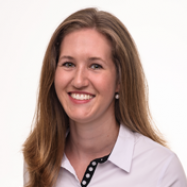 Eva Juraszkova
Expert in recruiting multilingual professionals for Customer Support, Call Centre and Sales roles. Actively recruiting professionals who are proficient in German, Swedish, Dutch, Spanish, Croatian and English.
Contact Eva
View all Eva's Jobs
Dutch/German Business Travel Associate
Permanent
Dublin
€29000 - €31000 per annum
Business Travel Associate responsibilities include:
Deliver high-touch customer care to business travelers.

Find solutions for flights, hotels before and during business trips.

Determine clients' needs and suggest suitable travel packages.

Do the research and collect information on the destination and travel prices, flights, hotels, customs, weather conditions, reviews, etc.

Provide customer service responsibility in dealing with international clients.

Maintain an exceptional business relationship with the customer.
The successful candidate needs to have the following requirements:
Good knowledge of using Travel GDS Systems (such as Amadeus, Sabre, Worldspan, Galileo).

Excellent written and oral level in German or Dutch.

Previous experience in tourism/hospitality/customer service.

Excellent phone etiquette with clear and confident communication skills.

Ability to develop valuable and long-lasting relationships with business customers.

Passion for travel/experience with travel.

Strong listening and communication skills.
Benefits you can expect:
Excellent competitive salary bonuses.

20 days annual holiday 9 statutory days entitlement.

Pension, life assurance, education allowance, discounts on gym memberships.

Performance-based bonus plan.

Opportunities to progress within the business.

Free parking and an on-site canteen.
About Wallace Myers International | Recruitment Agency
Wallace Myers International is a specialist recruitment agency headquartered in Dublin 2, Ireland. We are the staffing experts of choice for businesses and organisations seeking staffing solutions of the highest calibre. We are the market leaders in professional recruitment and lead the way in Retail, Pharmacy, Accountancy, Financial Services, HR, Business Support, Construction & Property, Marketing & Sales, Hospitality, Technology.
Privacy Policy
By applying for this role not only will your application be considered for this position but your details will be stored in our database and may be considered for similar future positions that may arise. This means that the personal data contained in your application and provided to Wallace Myers International as part of the application process may be retained by us following your application and that you hereby agree to that. If you do not wish to be considered for future roles or receive occasional emails with salary trends and industry trends from our marketing team, please let us know and we will respect your request. To view our privacy policy and contact details log on to www.wallacemyers.ie/privacy-policy
This position was p
P
osted on 02 Aug 2019
---
Apply for this job