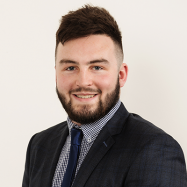 David Murphy
David specialises in the recruitment of mid to senior level Sales and Business Development professionals, particularly those with experience in the FMCG, Foodservice and Motor Industry sectors. If you are looking for a new opportunity or are growing your team, contact David directly.
Contact David
View all David's Jobs
Senior IT Sales
Permanent
Dublin South, Dublin
€55000 - €62000 per annum Bonus, Phone, Laptop

Senior IT Sales Opportunity

The main objective of this role is to establish, develop and maintain business relationships with current customers and prospective customers in the assigned territory/market segment to generate new business for the company's products and services.

This position is available in their Dublin office as they look to expand the business within the market.
The ideal candidate:
Minimum 4-6 years IT sales experience in the Irish marketplace, this experience must be recent and also be direct sales to end customers in the Irish market.
Knowledge of the following technologies as a minimum:
Microsoft
HP
Dell
Cloud technologies
Experience in Selling into large to enterprise customers is an advantage
Network of contacts in the Irish IT channel including vendor level relationships is an advantage
Makes telephone calls and in-person visits and presentations to existing and prospective clients.
Researches sources for developing prospective customers and or information to determine their long term potential.
Expedites the resolution of customer problems and complaints.
Co-ordinates sales effort with marketing, sales management, accounting, logistics and technical service groups.
Analyse the market potential and determine the value of existing and prospective customers' value to the organisation going forward.
Create, negotiate and close commercial agreements.
Locate/propose potential business deals by contacting potential clients; discovering and exploring opportunities.
Close new business deals by co-ordinating requirements; developing and negotiating contracts; integrating contract requirements with business operations.
Develop, present and implement plans to your manager for acquiring new clients/customers, including activity breakdowns, performance milestones, resource requirements and expense budget.
Prepare and submit sales activity reports and sales forecasts as requested by your Manager.
Approx. 70-80% of this role is new business development. 20-30% is existing client account management.
This will be reviewed following successful completion of 12 months in the role.

Package/Benefits
Competitive basic salary
OTE approx €85000 (uncapped)
Company phone and laptop
At Wallace Myers International Recruitment Agency we specialise in sourcing professionals for key industries and services. See our website for more details.
Privacy Policy: By applying for this role you are agreeing that your details will be stored in our database and may be considered for similar future positions. For more info see wallacemyers.ie/privacy-policy
This position was p
P
osted on 29 Jan 2020
---
Apply for this job