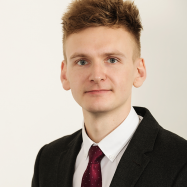 Ryan Coree
Ryan specialises in public practice opportunities including Tax, Audit, financial accounting, advisory, insolvency, forensic accounting, payroll, bookkeeping.
Contact Ryan
View all Ryan's Jobs
Newly Qualified/Qualified Accountant
Permanent
Cork City, Cork
£45000 - £50000 per annum Competitive Benefits
The ideal candidate will be given a broad role with the intention of pursuing a long-term career within practice.
The successful candidate will operate within a multi-service firm reporting to multiple senior members, training junior staff and also delivering the highest standard of client service. This firm has a well-established reputation within the market, offering unparalleled training, development and progression.
If you are based in Cork or seeking to re-locate, get in touch for a brief chat to see if this is the opportunity for you!
Requirements
Nearly Qualified or Qualified ACCA/ACA accountant, or equivalent.
At least 3 years' previous experience in a practice environment
Past exposure to accounts preparation, client audits, Tax returns etc.
Excellent communication skills & decision making skills
Keen on pursuing a long-term and rewarding career within professional services
About Wallace Myers International | Recruitment Agency
Wallace Myers International is a specialist recruitment agency headquartered in Dublin 2, Ireland. We are the staffing experts of choice for businesses and organisations seeking staffing solutions of the highest calibre. We are the market leaders in professional recruitment and lead the way in Retail, Pharmacy, Accountancy, Financial Services, HR, Business Support, Construction & Property, Marketing & Sales, Hospitality, Technology.
Privacy Policy
By applying for this role not only will your application be considered for this position but your details will be stored in our database and may be considered for similar future positions that may arise. This means that the personal data contained in your application and provided to Wallace Myers International as part of the application process may be retained by us following your application and that you hereby agree to that. If you do not wish to be considered for future roles or receive occasional emails with salary trends and industry trends from our marketing team, please let us know and we will respect your request. To view our privacy policy and contact details log on to www.wallacemyers.ie/privacy-policy
This position was p
P
osted on 13 Aug 2019
---
Apply for this job