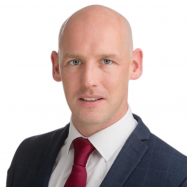 Gareth Little
As a qualified accountant and experienced accountancy recruiter Gareth offers a tailored service to his clients and candidates. Gareth primarily focuses on providing qualified accountants from Small to Medium Companies, Public Limited Companies, and Shared Service Centres.
Contact Gareth
View all Gareth's Jobs
Head of Transactional Finance
Permanent
Dublin North, Dublin
€85000 - €90000 per annum bonus, pension, healthcare
Head of Transactional Finance Ireland
To manage the financial shared services team in Ireland, supporting 3 manufacturing sites. Maintain the tasks and workload whilst initiating change, to transform the team into dedicated country based teams from site based. Manage the handover of tasks that are not Finance related to new management and drive efficiency whilst maintaining a strong control environment.
Specific Tasks involved :
Managing and overseeing the daily operations of the Accounts Payable, Accounts Receivable, General Ledger, Payroll & Job Cost Entry..
Management of a team of x12 individuals full and part time employees
Restructure the teams to reflect dedicated roles and transition payroll to HR and job cost entry to operations.
Control Environment
Drive development of Control environment across the whole area in line with Group Control standards ensuring that key controls and reconciliation processes are kept up to date.
Performing in-depth monitoring reviews of business units' compliance with internal controls and policies and ensuring compliance with the company Schedule of Authority.
Reviews and ensure financial reporting processes are in compliance with the Accounting Manual and that finance processes have robust controls and are working efficiently
Manage accounting and reporting topics (e.g. revenue recognition, lease accounting, provisions
Month End Processes
Monitor the timeliness of month end results and ensuring Control File Checklists are signed and submitted on time
Working with the finance team and making sure all reports are completed and improve the efficiency of the overall close process
Preparation & analysis journals at month end
Working with group finance to resolve any queries.
Ensure the accuracy of the balance sheet, through reconciliations completed monthly with valid back-up
Payroll
Oversee weekly & monthly payrolls
Manage the handover of this process to HR
Treasury
Cash flow management
Manage the transition of bans from Citi to BNP Paribas
Statutory Requirements
Preparation of statutory accounts and tax packs
Manage group & statutory audits.
Monitor statutory accounts filing compliance and support units to ensure local filing deadlines are achieved.
Liaise with Deloitte on the statutory corporation tax return.
At Wallace Myers International Recruitment Agency we specialise in sourcing professionals for key industries and services. See our website for more details.
Privacy Policy: By applying for this role you are agreeing that your details will be stored in our database and may be considered for similar future positions. For more info see wallacemyers.ie/privacy-policy
This position was p
P
osted on 16 Mar 2023
---
Apply for this job