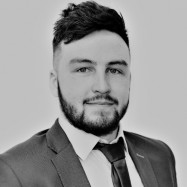 David Murphy
David specialises in the recruitment of mid to senior level Sales and Business Development professionals, particularly those with experience in the FMCG, Foodservice and Motor Industry sectors. If you are looking for a new opportunity or are growing your team, contact David directly.
Contact David
View all David's Jobs
Business Development Executive
Permanent
Dublin
€25000 - €35000 per annum Car, Bonus

We are pleased to invite applications for the position of Business Developer due to expansion of our sales function.
Reporting to the Head of Foodservice, this dynamic and exciting role of Foodservice Business Developer will be required to manage and develop sales team in line with company expectations.

Some of the key elements of this role include:

Business Development
Delivery of all foodservice sales and margin budgets.
Identify and deliver new & existing sales opportunities.
Manage and develop the foodservice accounts/customers.
Ensure optimum performance of Foodservice sales team.
Credit Control management. Work closely with other departments and divisions to bring added value.

The person
Will have significant FMCG sales experience in Foodservice.
Will be ambitious, with demonstrable career progression to date.
Have a strong record of achievement with high profile foodservice customers.
Have experience in successfully managing and motivating a sales team.
Ideally have a third level education. Financial acumen is a requirement of the position.
Can work cross functionally.
Will be highly driven and results orientated.
Will be able to communicate at all levels.
Will have strong commercial acumen.

Package/Benefits
Competitive salary
Bonus/commission structure
Company car
About Wallace Myers International | Recruitment Agency
Wallace Myers International is a specialist recruitment agency headquartered in Dublin 2, Ireland. We are the staffing experts of choice for businesses and organisations seeking staffing solutions of the highest calibre. We are the market leaders in professional recruitment and lead the way in Retail, Pharmacy, Accountancy, Financial Services, HR, Business Support, Construction & Property, Marketing & Sales, Hospitality, Technology.
Privacy Policy
By applying for this role not only will your application be considered for this position but your details will be stored in our database and may be considered for similar future positions that may arise. This means that the personal data contained in your application and provided to Wallace Myers International as part of the application process may be retained by us following your application and that you hereby agree to that. If you do not wish to be considered for future roles or receive occasional emails with salary trends and industry trends from our marketing team, please let us know and we will respect your request. To view our privacy policy and contact details log on to www.wallacemyers.ie/privacy-policy
This position was p
P
osted on 26 Aug 2019
---
Apply for this job