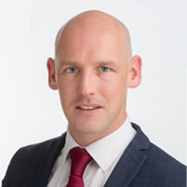 Gareth Little
As a qualified accountant and experienced accountancy recruiter Gareth offers a tailored service to his clients and candidates. Gareth primarily focuses on providing qualified accountants from Small to Medium Companies, Public Limited Companies, and Shared Service Centres.
Contact Gareth
View all Gareth's Jobs
Treasury Manager - Hybrid
Permanent
Dublin West, Dublin
€80000 - €90000 per annum pension, bonus, healthcare
My client a leading and expanding multinational are looking to hire a Treasury Manager candidate for a newly created position the role reports into the treasury manager and is based in Dublin
Duties:
Cash Management:
Support preparation of daily and weekly cash reporting for all group balances
Review all cash transactions in Kyriba for accuracy and resolve any discrepancies
Ensure transactions and balances are appropriately mapped in Kyriba
Assist with the process of intercompany financing
Oversee the timely settlement of intercompany balances
Monitor payment platforms and assist with approval within assigned limits
Support as necessary account and wire transfer transactions for concentration of cash, borrowing, investing, wire transfers, etc
Provide data support for journal entries relating to treasury activity and work closely with Accounting to resolve any discrepancies
Prepare short medium term forecast for cash and other liquid assets and its sources
Prepare other in depth analysis e g various forecasting and sensitivity and scenarios
Monitor the timeliness of customer invoicing and cash collections in the countries, provide support to the countries and recommend actions in
case of exceptions
Provide related cash and working capital reports
Engage with broader treasury team for global business continuity planning and training
Debt Servicing and Revolving Credit Facility:
Assist with management of the Revolving Credit Facility in local currencies
Assist with the maintenance of the Kyriba Debt module so that transactions are updated accurately and in a timely manner
Bank Account Management:
Monitor and control the access to group bank accounts
Support in maintaining files and documentation necessary for audit and compliance
Payments:
Support and perform assigned activities in relevant payment systems
Support Treasury Director in compliance with financial documentation
Reporting Duties:
Support cost/benefit analysis of cash management services and strategies
Support the review of bank fee statements for accuracy, and assist to resolve any discrepancies
Assist with preparation of the quarter end cash balances report for REIT compliance
Assist with global cash forecasting efforts by preparing weekly projections for the EMEA region by currency
Assist with foreign exchange exposure identification efforts
Support ad hoc analysis and assist with special projects as needed
Requirements:
Bachelor degree in accounting or finance desirable Professional certification is a plus
Minimum 5 years of relevant treasury work experience
Multinational corporation experience is desirable
Familiarity with treasury management systems (Kyriba preferred) and online banking platforms
Experience with regional capital markets transactions
Perceptive, self starter, able to work independently and under pressure
Strong analytical and problem solving skills
Attentive to detail
Strong organizational skills Able to multi task, meet stringent deadlines
Strong computer skills ( Windows, Word, Outlook, etc
Excellent written and verbal communication skills
Team player, flexible and adaptable to change
Fluency in English is a must, additional European languages desirable
At Wallace Myers International Recruitment Agency we specialise in sourcing professionals for key industries and services. See our website for more details.
Privacy Policy: By applying for this role you are agreeing that your details will be stored in our database and may be considered for similar future positions. For more info see wallacemyers.ie/privacy-policy
This position was p
P
osted on 24 Nov 2021
---
Apply for this job